Thomas Castets (founder)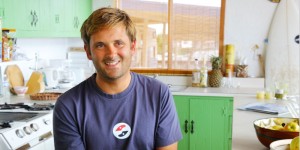 Thomas is originally from France, but moved to Australia at 18 years old. He is the founder of GaySurfers.net – the first global community for gay surfers, which now counts thousands of members worldwide. Thomas produced the documentary film uncovering the taboo of homosexuality in Surfing called "OUT in the line-up" in 2014.
Thomas worked for Universal Music in France before moving to Australia to help independent record labels distribute music on the Internet. After employment by the mobile phone company Hutchinson 3 as Product Marketing Manager for Music, he worked with a number of advertising agencies (including Play communications) as Event Producer, creating promotional campaigns which connected musicians with corporate brands. Thomas has also worked as Production Manager for art installations and experiential marketing campaigns.
Thomas has written, produced and edited the French short film "Gloomy Sunday", and produced, directed and edited a remake of "Mulholland Drive" called "Malodorant drive" Australia in 2010.
James Cogswell (producer)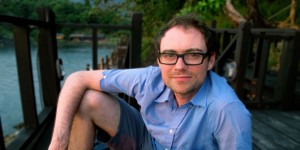 James started working in film and television administration in 2007, collaborating on several Australian productions (The View from Greenhaven, Scorched, The Eternity Man) as well as working as a Producer's Assistant for Universal Studios in Vancouver Canada.
In 2010 James started a Master of Media Arts and Production at the University of Technology, Sydney, specializing in documentary development and production. James now works as an editor for the Seven Network in Sydney while collaborating on documentary projects.
Most recently, James produced a short documentary on illegal shark finning (A Shark's Fin) and edited a short biographical film on crossword compiler David Astle (The Verbal Circuits), selected for competition at the 2012 Baja International Film Festival, Mexico.
Ian Thomson (film director)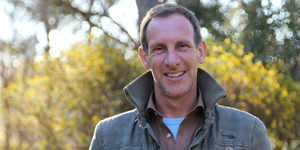 Ian graduated from Sydney College of the Arts with a B.A. in Visual Communications. He works as a freelance director for advertising, film, television and theatre. He has studied directing, acting and scriptwriting – and gathered extensive international experience in Sydney, London, Barcelona, Vienna, Hamburg and Berlin.
Ian has directed two documentaries: one about David Byrne, and another about the Berlin Video Art Festival. He has also written and directed the stage play "The Garden Fence" – which he also turned into a Theater-Film, and directed a theatre production of "The Open Relationship". His first short film "Desiderata" was a finalist in the "Black Nail Film Festival, and his latest short "Atados" has just been selected into the Budapest Short Film Festival "Busho".
Campbell Wilson (editor)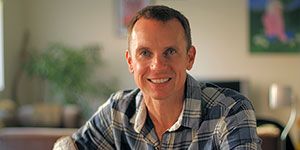 Cam has been involved with surf video production for over 16 years. He edited his first full length surfing film ' Deep Throat" in 1996 with Tim Bonython (Biggest Wednesday / Immersion). He has worked with world renowned surf film cinematographer Jack McCoy on 4 films, most recently ' A Deeper Shade of Blue' (2011). He has produced and edited 2 sessions of the 'Ra' TV series, edited TV shows for Quiksilver & Rip Curl, produced content for FUEL TV and produced and edited the Planet X TV series for 5 years.
In 2012 Cam was part of the post production team for Storm Surfer 3D, editing part of the feature documentary, the TV series and webisodes and well as supervising the final stages of the documentary.
Cam has won multiple awards for the shows he has produced and edited.
Don Reddin (producer)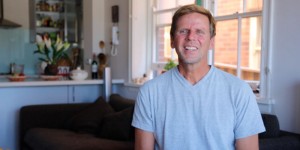 Don has spent his career in marketing and communications.  Leading global promotional marketing for a multi-billion dollar brand, he learned the skill of delivering consistent global messages that are relevant to local audiences. During this time he led the entertainment marketing division, managing the development and expansion of strategic alliances with Disney, Pixar, DreamWorks and Fox.  Later he started his own agency handling a variety of marketing clients and projects, eventually selling the agency in 2010.
Born in Germany, raised in California he re-discovered surfing in the late 90′s and has been happy getting wet ever since. If it's outdoors and involves water, he can easily be talked into doing it, whether it's wakeboarding, white water rafting, windsurfing and of course surfing a longboard at breaks from Hawaii to Hossegor.